Drove it yesterday and today and she drives fine, snappier I think but I do have issues. PRNDL are all lighted up in P and N and nothing is shown in 2 & 3. D and R show normal when you switch to them. Read the code this morning P0705 and P1899. I read here it's transmission out of range. Cleared, adjusted the shift cable , took battery off. As soon as I changed past neutral, same thing . Only I'll effect I saw so far was cruise lights up but doesn't set (seems normal cause of code ).

For those who don't know, it's a 2.7 transmission (60k miles) of a 2002 Intrepid that I put in my 01 LHS.
Compared the harness and they were the same, just checked connectors with mine and same color wires. After messing with the shift cable it now shows pending P0705, P1784.

Anybody have any ideeas?

Sent from my Moto G (5) Plus using Tapatalk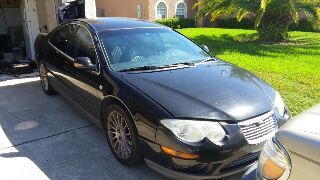 2002 Chrysler 300M Special ...151k (179k replacement engine) ....my dd.....
2001 Chrysler Lhs ... 181k ... her dd
2000 Chrysler 300m Base ... 135kk ... my all round "truck"