We are seeing more and more engine failures related to rod bearings as our cars age.
There seems to be a trend for 02 and up having failures but there have been some pre 02's with failures.
Here are some facts and photos from my experiance.
2002 Pro Am 129,000, car appeared to have regular maintenance 3-5k OCI, various suspension parts changed, decent body, T/B -WP done @100k etc. Car also had evdience of being driven "hard". Severe brake dust build up on wheels, two wheels cracked from pot hole impact, one dented but not cracked. Mixed drive from Staten Island to NJ daily commute. Lost Rod Bearing #6 on the highway.
Bearing did not spin in the rod cap but was ground to dust in the pan
I did drive this car 10 miles to the shop while knocking severly. Recurculating debris making tear down failure analysis pretty much worthless.
2002 Special 110,000. Appeared to have been run hard. Evidence of previous engine repair. Suspect the timing belt broke at some point. Left Bank head had been replaced along with the belt/pump. Had a slight miss that turned out to be bent exhaust valves #5 cyl. During the swap process I checked and replaced the rod bearings in this engine.
All showed "Accellerated wear" for the miles.
Plastigauge confimed .002-.0025 clearence (Spec .0007 to .0031)
All Upper bearings showed "full" wear across the entire bearing.
"Normal" wear would show as only 2/3 of the bearing surface diminishing towards the parting line, like the lower shells show.
All bearings had lost their crush fit into the rod & cap evidence of heat. None of the shells had fretting evidence on the back, but they fell out of the cap and rod once the nuts were removed.
Slight evidence of heat and or extened OCI from the dark area extending near the wear area and slight pitting in some areas.
These bearings look worse in the images than they really are. Scratches are extremely fine and you could not "catch a nail" on the crank or bearings.
Main Bearings were checked, .0015 clearence, "normal" wear, and reused (sorry no pics)
I feel there are a number of factors to the increase in bearing failures we are seeing.
Hard driving/High RPM
OCI & Viscocity, as bearing clearences increase 10W-30 will protect better than 5W-30
Heat may also be a factor. Maybe that Engine Oil Cooler, deleted for 02 was more important than I realized.
Based on the above information I will be dropping the pan on FIREM some time this summer and report back what 150,000 miles with regular 5k OCI shows for bearing condition.
Member #437
FIREM
200,000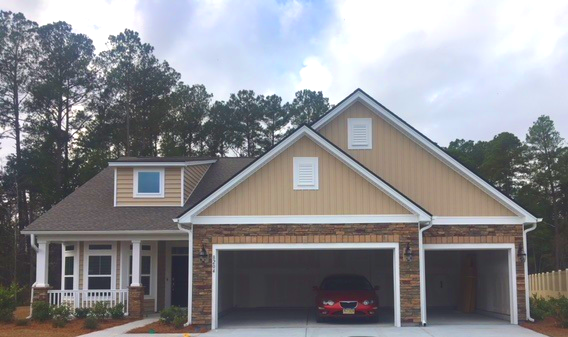 Carlisle Events Second Place 300M Base 2019
Honored to receive "Members Choice" Carlisle 2019
Serving on BOD for 11 Years "Fotki Captain"
https://public.fotki.com/300mclub/300_m ... olde/0437/
25 Years of the LH
http://www.300mclub.org/home/history-of-the-lh/