Story:
Cold outside, normal conditions otherwise
Drive car to Lowes
Decelerate for stop sign, from 60 MPH
Notice speedometer drops from 60 to >5 MPH instantly, while car slows normally
Tried to pull away from stoplight, rewarded with metal grinding sounds
Called AAA and had it flatbedded home
Symptoms:
No forward or reverse motion
Car, in gear, does not want to freely roll
Going through all of the gears with my foot on the brake makes the speedo jump: D/1st 10 mph, 2nd 15ish MPH, 3rd 20ish MPH.
After the car was home, I tested it - engine starts fine, nothing odd there. Revving the engine with it in gear and foot on the brake yielded NO sounds, just revving and the speedo staying steady at the 10 / 15 /20 MPH marks.
No leaking fluids after 12+ hrs
Don't see anything hanging down under the car (i.e. broken pan, axle, etc)
Side note:
Flatbed driver proclaimed her "the best looking Chrysler I've towed"
I was parking her soon for winter, and I haven't pulled the wheels yet. I did recently finish an axle swap about 2-3 months back.
300mclub, I will fix her, but I am seriously debating if I am keeping this car any longer afterwards.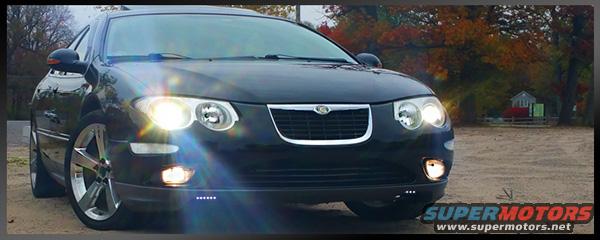 • 2002 Chrysler 300M Special
- Ride of The Month, Feb 2016
• 2015 Ford F-150 FX4, twin-turbo
• 2006 Mitsubishi Evolution IX GSR
• 1968 Ford Mustang fastback
•
ex-1999 300M PHP group (RIP 12/24/2007)