Oh man, what a great weekend!
Every year it screams by faster than the last.
It was wonderful to see everyone and I am grateful as always for the hard work of Keith and Lindsey to make Carlisle run as smoothly as it does each and every year.
As far as my cars go, this year was wonderful for me because it was so much less stressful - no parking lot vehicle reassembly this year! (Though there was at least one incident of parking cone yelling.
)
It is always an honor to have my Intrepid honored by the Club and the show attendees and I was blown away to see that the Special was a show winner as well.
Unfortunately it followed its usual complicated relationship with me on Sunday - it came to the winner's area, then overheated before it could participate in the parade, which was a shame.
I am glad that everyone made it home safe and sound!
2017-2019 Club Vice President. || Carlisle 2019 Best Exterior! Thank you!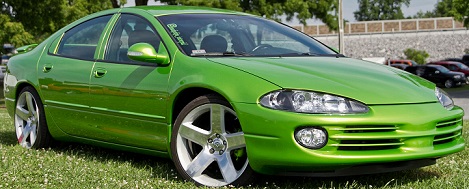 2002 Dodge Intrepid ES. || 2004 Chrysler 300M Special. || 2009 Dodge Ram.


1969 Plymouth Satellite Wagon.

||

1969 Dodge Coronet 440 Coupe.


Ashley's:

2002 Chrysler 300M Pro Am.

Mom's:

2003 Chrysler 300M. 32k!