Ok. I just spent more time I could afford going thru the myriad of very good posts here to help me choose a complete exhaust setup.
After reading on many setup, I built a draft of what I want that still needs to be completed. However, I found some part numbers, price etc, to be obsolete and I could not really find a post addressing a system from end to end and that prompted me to start this new thread.
My requirements are:
1) A system more efficient than stock
2) Less expensive that stock
3) Better sound but not too loud
4) System will last
5) Better looking from the rear
Here is what I got so far. I stayed with the tried and conventional.
I would use pretty much all clamps to tie all parts of the new system. I figure 8 clamps. I may have welding done on some parts if more pipe length is needed to adjust (thinking of the mandrel/tips).
Laborwise, the hard part will be the removal of the old CAT, driver side (I keep the passenger side). Breaking the old exhaust is not going to be a concern once I get the new one ready on the floor.
I welcome comments, up to date info, and fine tuning of the list.
========================
1 Catalytic & flex - driver side: Not sure what will go here it. MagnaFlow 23258?? ($250) but some claimed it is not as exact fit as advertised
1 Resonator/Collector: MagnaFlow 12258 - Stainless steel ($100)
1 Intermediate pipe: buy stock 2 1/2 ?
1 Muffler: DynoMax 177 - Stainless steel? (not found ?)
2 Mandrel bent elbows: JC Whitney Part Number 81AS2968Y (??no longer found)
2 TIPS: Magnaflow dual Rolled-Round-Angle Cut 10"length - DOUBLE-WALL TIPS 35168 - Polish stainless ($70x2)
Cutout for dual:
http://public.fotki.com/rogor2k/300m_dual_exhaust/
Note: Pricing are approximate and for some shops, which I make sure I will avoid, internet price are based on the state you are in (we are not all equals)
Current Chryslers:
2002 300M Special Deep Saphire Blue, wing, sunroof - 225K miles - Most Original/Superior Showroom Condition - Carlisle 2015
2003 300M Special Black, wing, sunroof - 118K miles
[strike]2002 300M Pro-Am Graphite, sunroof - 230K miles SOLD[/strike]
[strike]2003 300M Special Black, no sunroof - 88K miles (RIP - Rear hit on daughter 2)[/strike]
[strike]2002 300M Special Black - 200K miles(RIP - rolled over by daughter 2)[/strike]
[strike]2000 Concorde Lxi Forest Green - 200K+ miles (RIP - crashed by daughter 1)[/strike]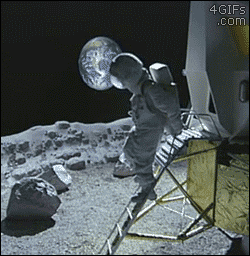 S..T! My keys!