FIREM wrote: My OC experiance started Wed. Keith and Lindsey traveled to "The Days Inn, Somerset" (or at least had a road adventure) After dinner Keith and I clayed, poilshed, and coated his Benz (along with some TLC) with his new product. Results were great for a 4 hour "quickie" and final detailing was done at the show.
Jumped to get home from the show. Search for tools to remove batery, no 10mm, Keith bailed me out. Thank You.
So now I'm sitting in Keith's Benz, with the old battery on my lap, Hank calls to see if I need a hand. Thanks man, we look out for each other. Mission accomplished, new battery in and all electrical issues go away
This is what the club is all about, friends helping friends. Thank you very much for detailing my car Bob, I really appreciate it.
I was happy to help and drive you to the parts store, I am glad everything worked out and the car is running well again.
I can't wait till next year!
2012 - 2019 Club President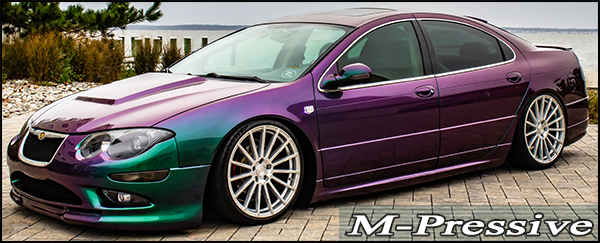 2002 Chrysler 300M Special
Slightly Modified