Fixed the Pro Am, finally.
Got a new harmonic balancer and got it installed on Saturday, belts are quiet now.
Guess that was the problem all along.

I also pulled a set of OEM fans from a 76k mile 02 M in my favorite local yard, then pulled the rust free moonroof glass and the nice condition sunroof shade as well for my Special.
Kicking myself for not pulling a few additional small pieces from that car and may go back next weekend for them.

This week I am hoping to get the OEM fans installed into my Special to see if it resolves the overheating problem I have, then get the Pro Am's AC charged with UV-dye r134 to see if I can figure out where it is leaking from.
I assume it is probably the evaporator.
I may put the 79k mile AC compressor I purchased in the car too while I'm working on the AC system.
2017-2019 Club Vice President. || Carlisle 2019 Best Exterior! Thank you!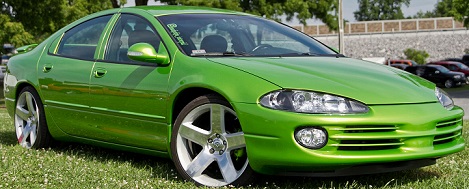 2002 Dodge Intrepid ES. || 2004 Chrysler 300M Special. || 2009 Dodge Ram.


1969 Plymouth Satellite Wagon.

||

1969 Dodge Coronet 440 Coupe.


Ashley's:

2002 Chrysler 300M Pro Am.

Mom's:

2003 Chrysler 300M. 32k!