This morning I woke up and replaced my front brake rotors and pads on the Special.
I also freshened my calipers and painted my spindles.
I used Wagner coated rotors and Wagner Thermo Quiet Ceramic pads as I usually have done.
The previous owner had the front brakes done at some point before I bought the car, but the rotors rusted, then the metal started to almost peel off the back of them in little sections, which really messed up the pads.
I've never quite seen rust like this before: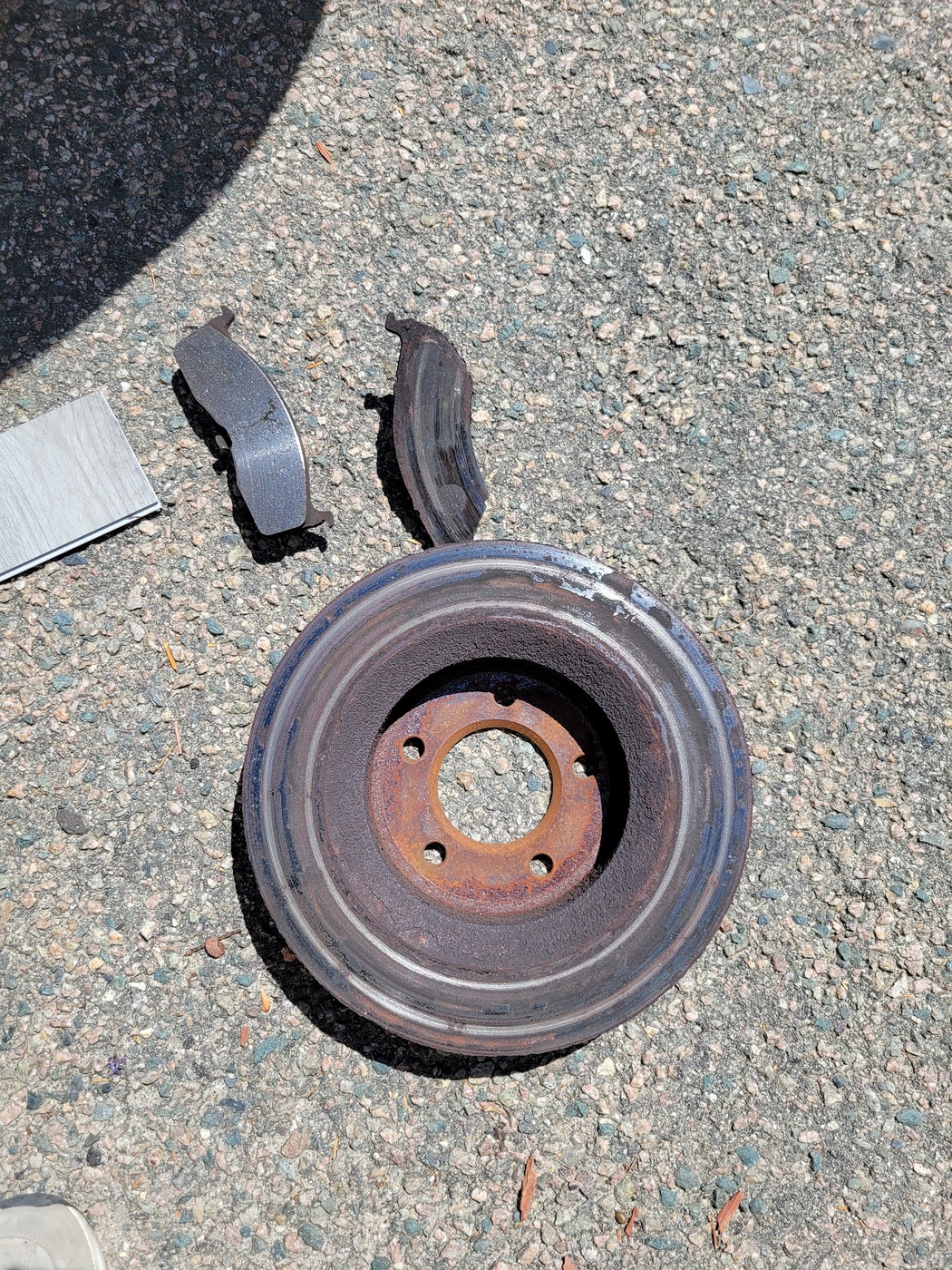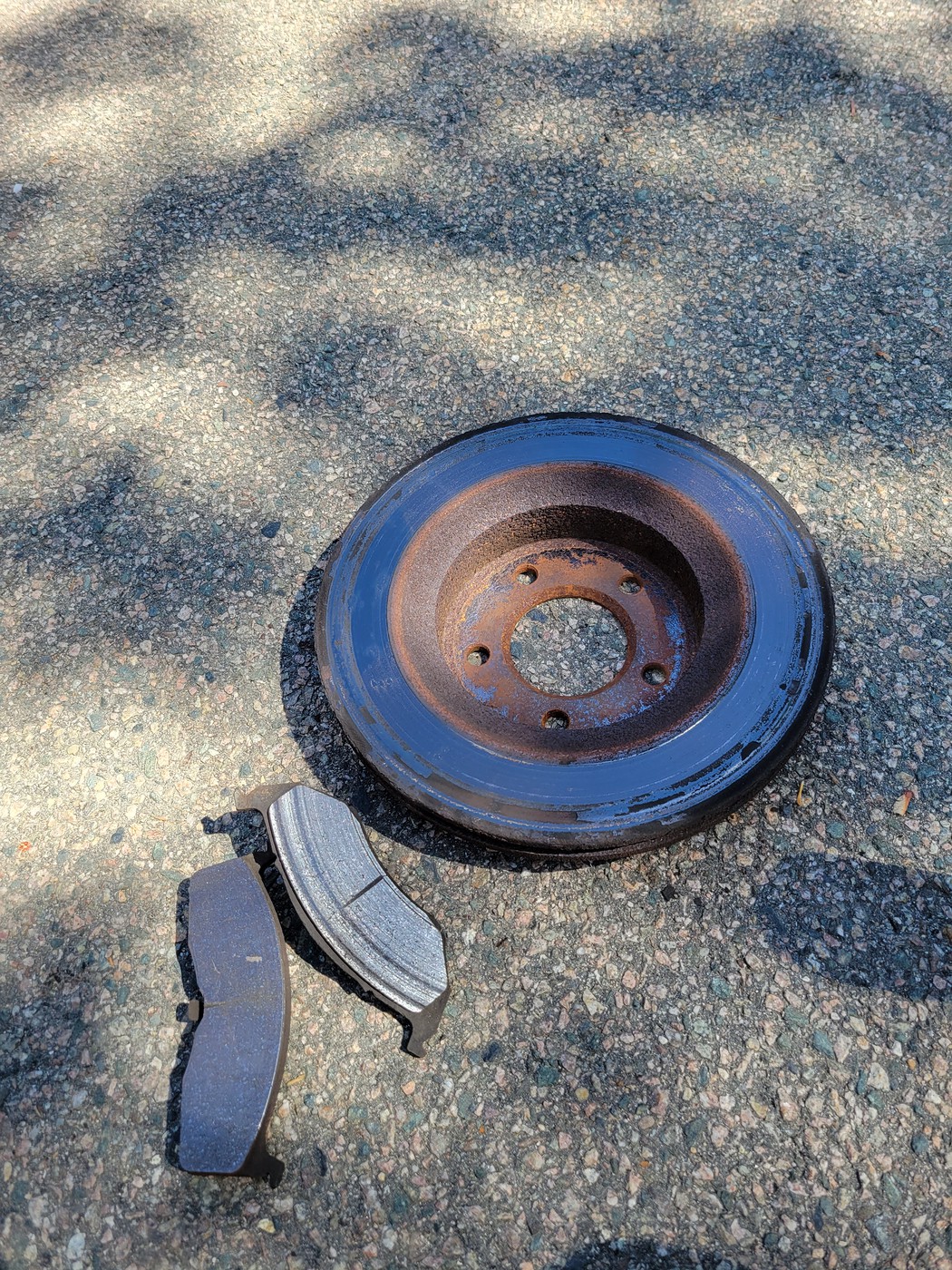 Hoping for better luck with these as I've had good luck with Wagner's other products but I'm not sure if I've used their rotors.
It had been a while since I'd really wrenched on a car and it felt good to do some car work - and save myself the money I know it would have cost me for a brake job otherwise!