As many of you know, Ashley's 2002 Pro Am M had become a bit of a headache for us.
From July-September, I spent nearly every weekend working on it, putting a lot of time and money into it.
When I couldn't figure out what was preventing the air conditioning from working properly, Ashley and I decided it was time for us to replace the M.
Ashley travels 182 miles round trip at least 3 days of every week, and the 300M was just not getting great gas mileage while doing it.
She was having to get gas before every trip.
Since we needed a new car, we wanted to prioritize fuel economy, but we still wanted a similar-sized car to the 300M, preferably FWD or AWD.
We also wanted something that had a good reputation for reliability and that was no more than 5 years old.
Looking at Mopar's offerings, we essentially had the 200, 300, and Charger.
While I like all three cars, none of them offer outstanding gas mileage, and the best models of Charger and 300 are often RWD.
So, I turned outside of Mopar, which is a first for me, and there seemed to be only one choice I kept coming back to:
The Ford Fusion Hybrid and the Ford Fusion Energi Hybrid.
Each car is rated for over 40MPG combined, and the Energi has an additional plug-in battery to give you over 20 miles of electric-powered driving.
Plus, both cars were well rated in terms of reliability, and they were affordable, certainly less expensive than a comparably optioned 300 (though not exactly in the same class).
After test driving several cars that were not well maintained, I found and test drove a few well-cared for examples.
I determined that the Fusions were actually a very nice car, much nicer than I even expected.
On Monday, September 30, after working out a deal on one of the other cars I had driven, I found this car and we decided to go down and test drive it that night.
It was beautiful and had been well cared for by its original lessee and we were struck by the interior and exterior color combination.
The dealership experience was great and I negotiated a good deal on the car and put down our deposit.
We picked the car up on Saturday and have been enjoying it so far despite it not being a Mopar.
Enough writing, though, let's talk specs:
2017 Ford Fusion Energi Hybrid
SE Luxury Package - Full Leather Interior
Factory White Platinum Metallic Tri-Coat Paint
Stone Grey Interior (very similar in my opinion to our dark slate and light taupe combo from LH cars).
Navigation with Bluetooth, Android Auto, and
Moonroof
Heated Seats
Dual Zone Automatic Climate Control
Here is the window sticker: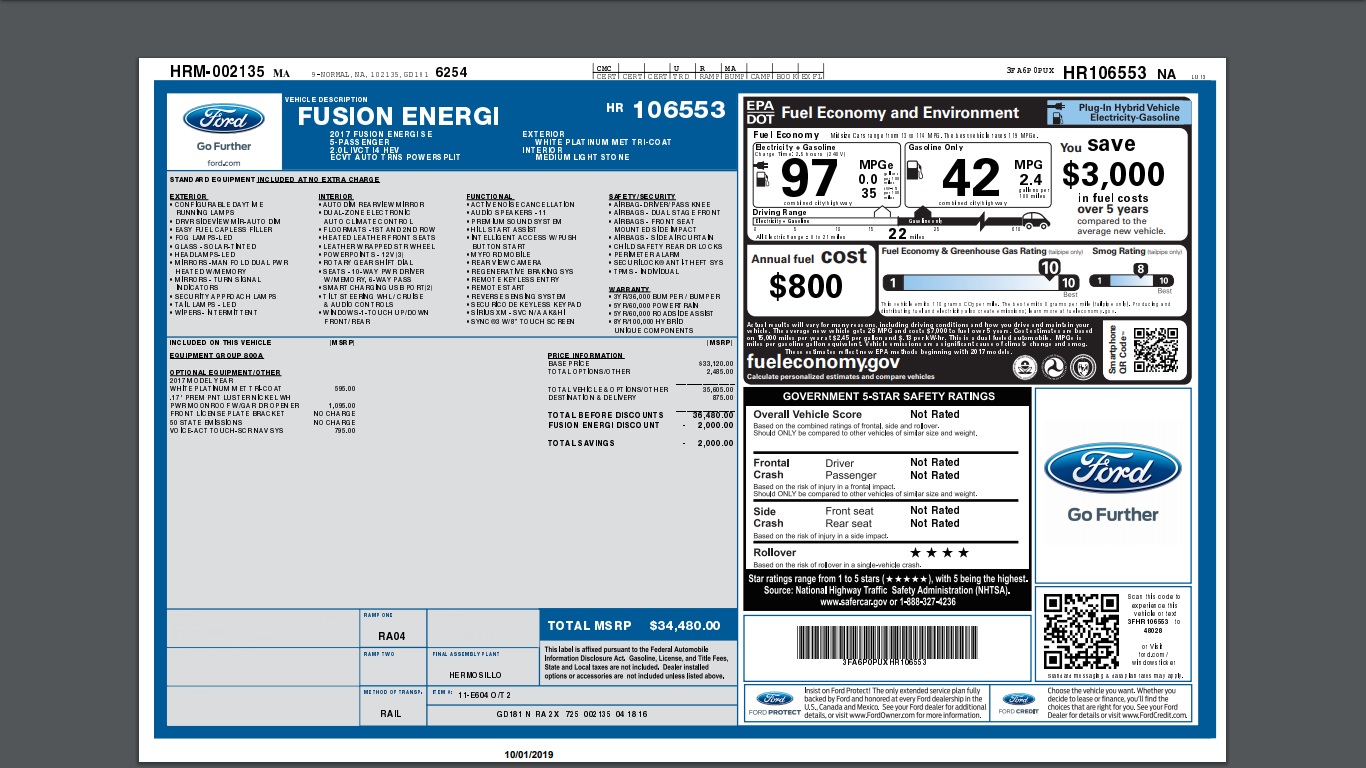 Photos from Saturday: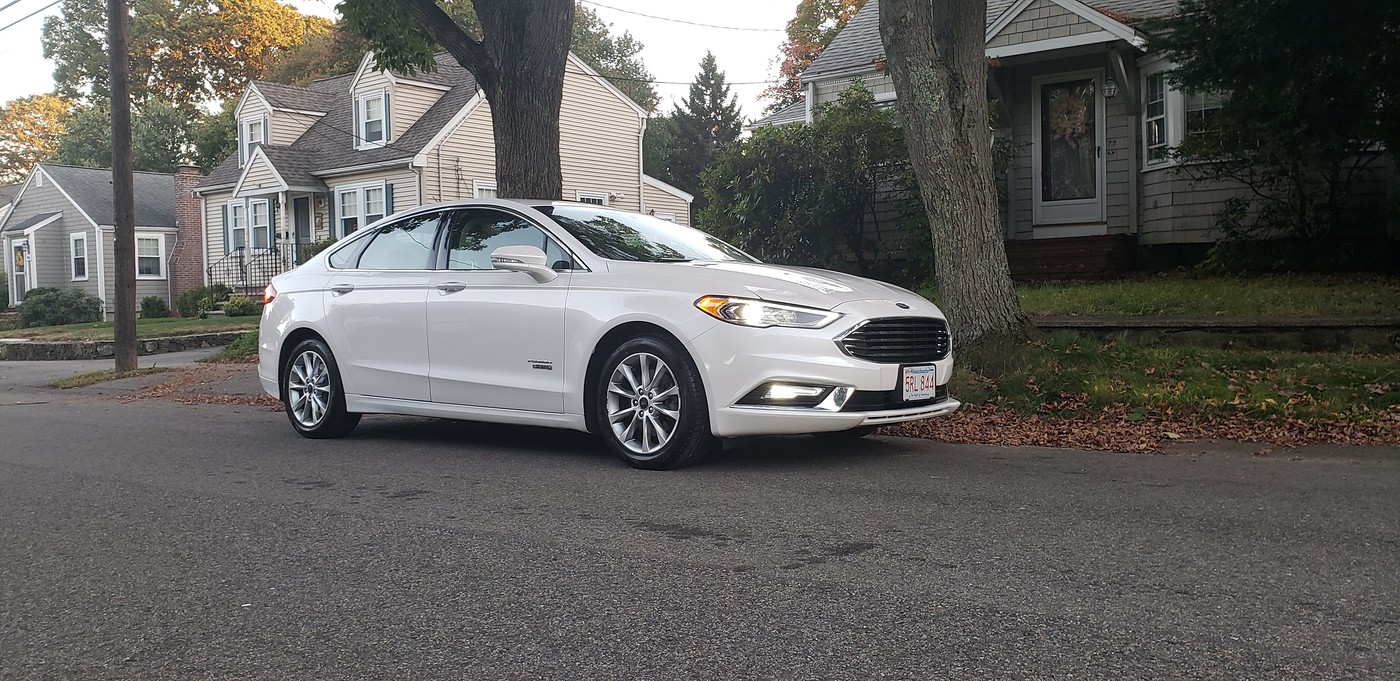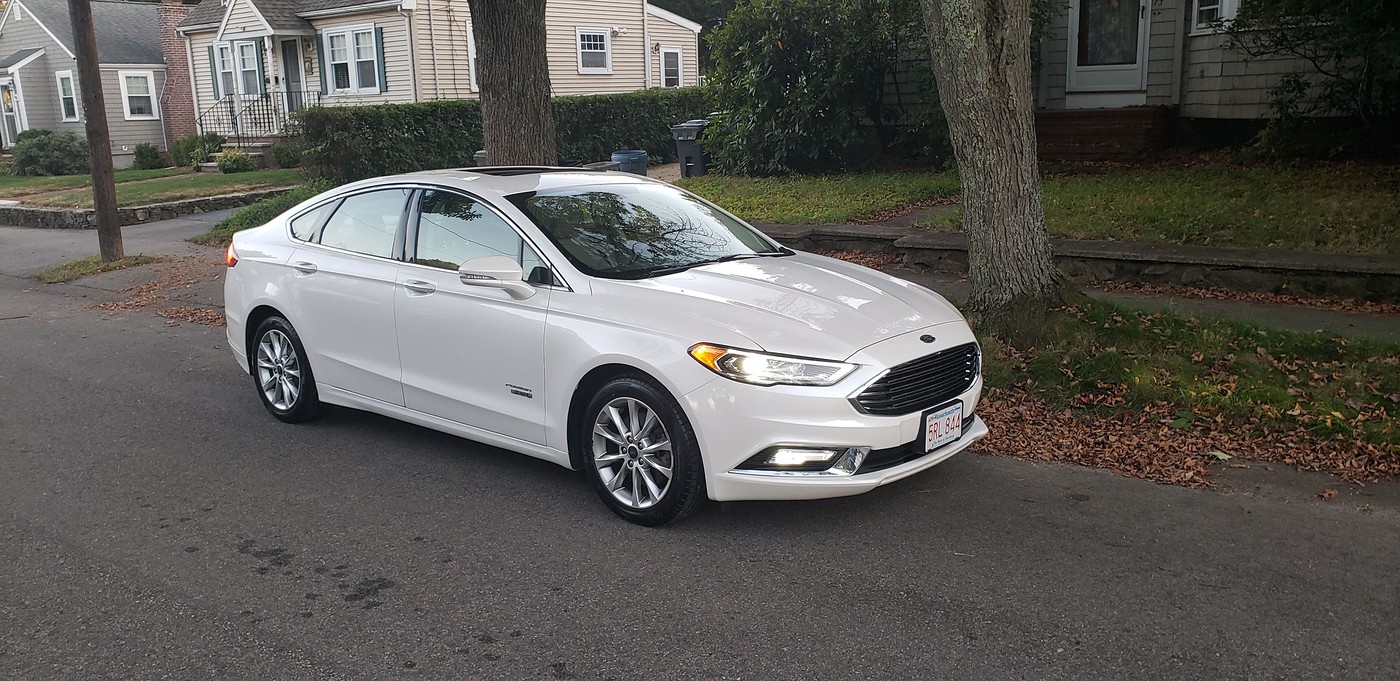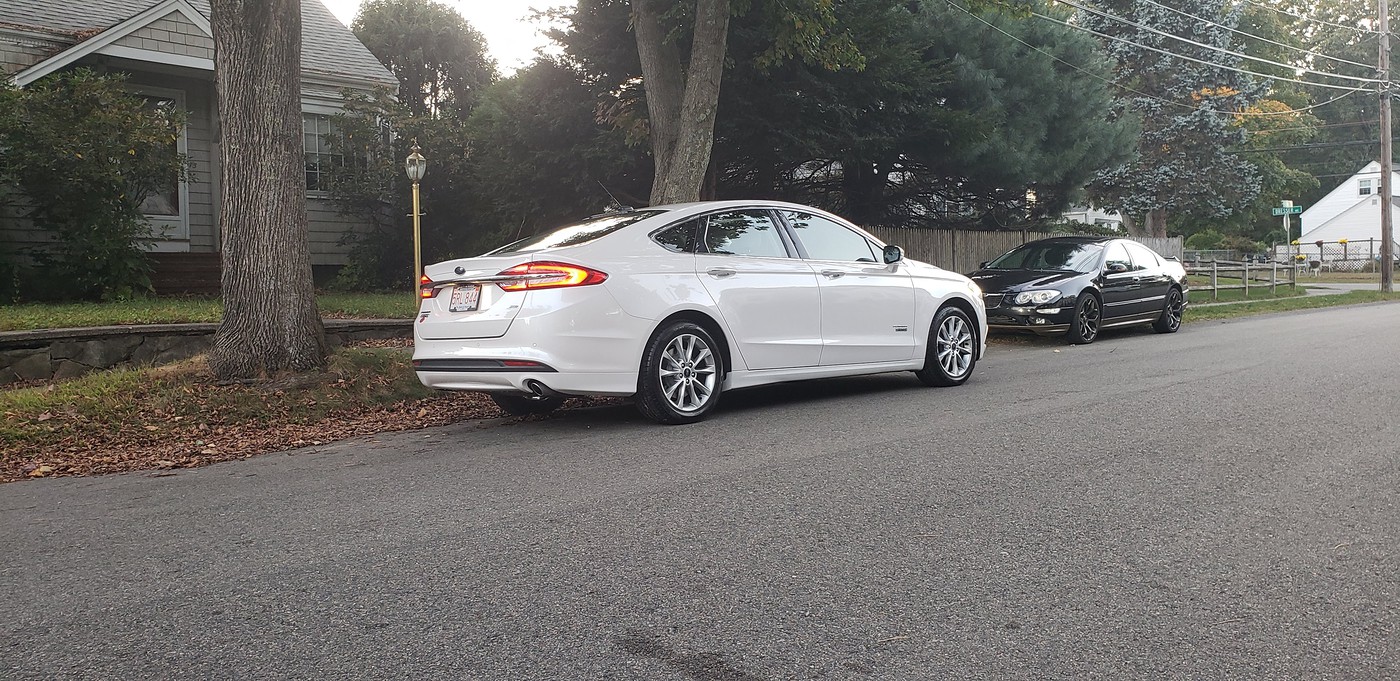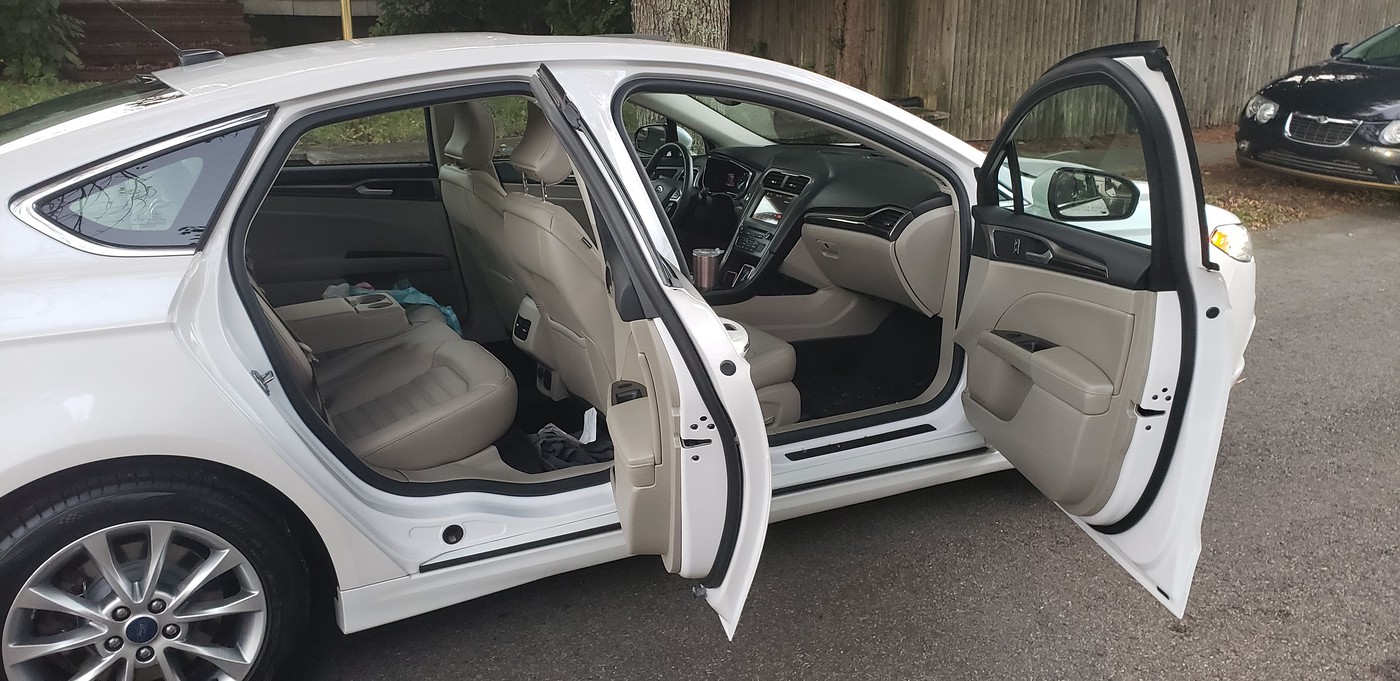 More photos to come!
We are very happy to have the car and look forward to the gas savings and reliability!
It really has impressed me in terms of interior quality, ride quality, and tech... and it has this really great little pocket that holds your phone upright in the center console!
So far we have very few things planned for it other than to drive and enjoy it.
I ordered some floor liner style mats for it and I plan to buff it and then ceramic coat it shortly.
The goal, other than to use it as intended and get super good gas mileage in it, is to make the car last as long as we possibly can...
2017-2020 Club Vice President. || Carlisle 2019 Best Exterior! Thank you!


2002 Dodge Intrepid ES. || 2004 Chrysler 300M Special. || 2009 Dodge Ram.


1969 Plymouth Satellite Wagon.

||

1969 Dodge Coronet 440 Coupe.


Ashley's: 2017 Ford Fusion Energi. Mom's:

2003 Chrysler 300M. 40k!


Prior: 2001 Intrepid SE. || 2001 Concorde LXi. || 2004 Chrysler 300M Special.