Still deciding on a name... LOL... It'll come to me. I appreciate the suggestions. Robert, I do like the one you suggested. I was thinking something meaning more sapphire or along those lines.
Saturday, I finally had time to Install my Intake Adapter that allows a cone filter install. It was 3-D printed and works perfect. I also now have a picture of the engine cover. I want to have a sticker for the dark colored shape in the middle of the red portion. Maybe Honda? or something... Or, if I ever pick a name.... I need to clean up the engine bay very soon. But, the intake sounds awesome! I like that I can hear it spool up and the blow off is much louder which is what I wanted. I am very happy.
I may look into a light drop for the car. maybe 1-1.5 Inch drop. Also, I am exploring exhaust options. I really want to do something with it. We will see. I can't do anything yet. Probably will have to wait till spring at this point.
Here's the most updated engine picture.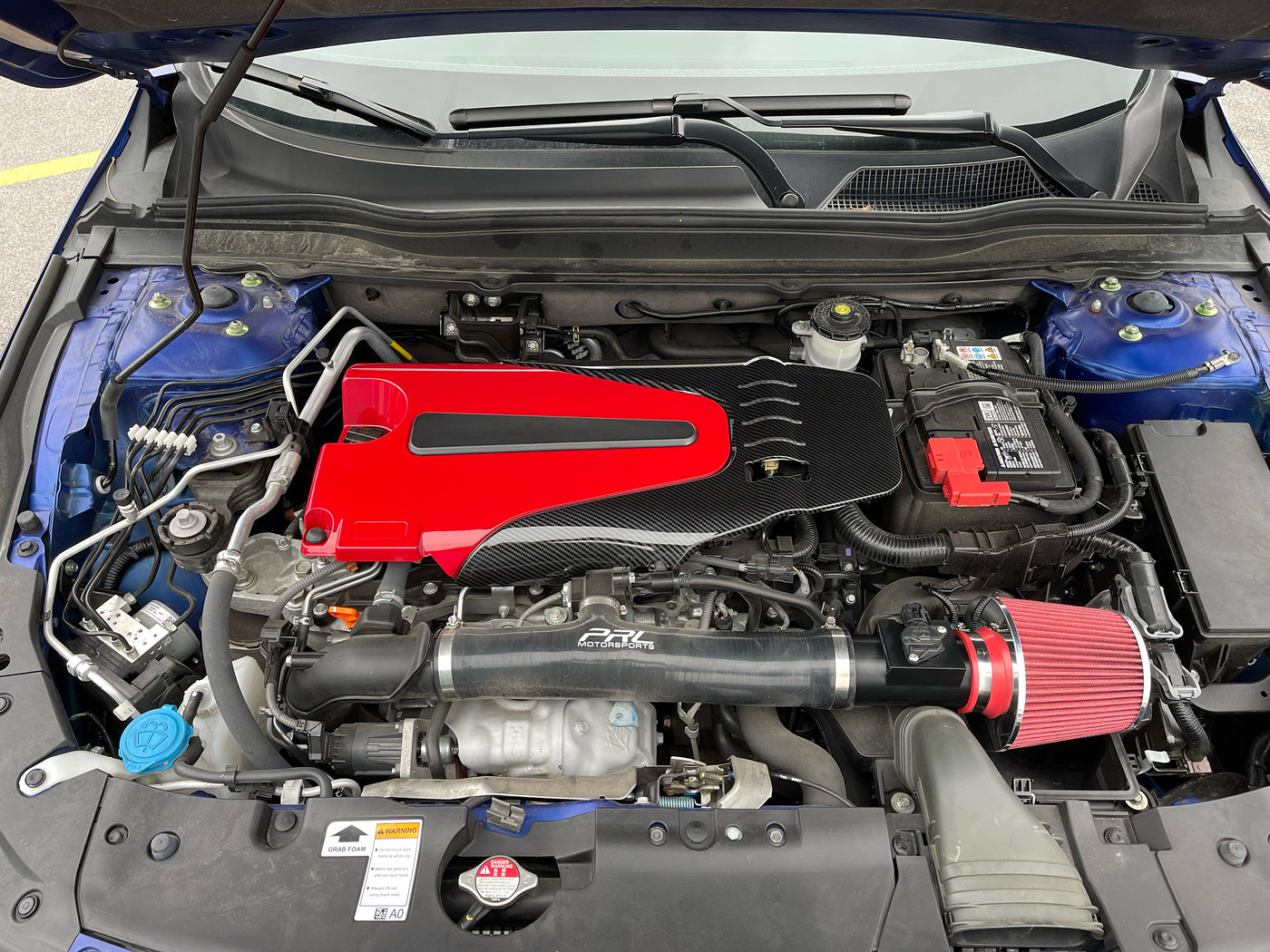 2019 Honda Accord Sport (Still Night Pearl)
Gone but not forgotten:
'99 300m "Special"
2004 Dodge Intrepid
President's Award Winner ~Carlisle 2015
Most Custom Award- Indy 2016
September 2016 Ride of the Month
September 2018 Ride of the Month
2018 Ride of the Year
Club Secretary 2016-2020- Best Club to ever help out!!!