This is a just a quick reminder to all winners about their calendar page for next year. We are really under the gun to produce the calendar by the first week of December like the last couple of years. The past couple of calendars were the first produced early enough so they could be given as a holiday gift. I would like to have the same result this year.
We need to have some high quality pictures of each of the winners sent in a timely fashion, I don't want to have to delay the calendar or send in a low quality picture.
Please take the time to submit a good picture of your winning ride to myself over the next two weeks.
president@300mclub.org
We have a great group of winners this year, lets highlight them to the best of our ability with some great shots.
Here is a list of all the winners, it will be updated once a picture is received. It will also be updated as more winners are announced.
COVER - Clarence Anthony -
RECEIVED
Jan - Sidney Dugas Jr. -
RECEIVED
Feb - Ellis Tufts -
RECEIVED
Mar - Art Winn -
RECEIVED
Apr - Ewelina Kucharczyk -
RECEIVED
May - Alex Funkhouser -
RECEIVED
Jun - Keith Jarvis (Black Special) -
RECEIVED
Jul - Scott Geary -
RECEIVED
Aug - Keith & Lindsey Jarvis (beespecial) -
RECEIVED
Sept - Ken Wesley -
RECEIVED
Oct - Antonio Carbonera -
RECEIVED
Nov - Ryan Severance -
RECEIVED
Dec - TBD -
RECEIVED
All of the contests will be done by December 7th to give us time to produce the calendar.
It can not happen without pictures from each of you though. Please get them in to us as soon as possible, the higher the resolution the better. Email them to
President@300mclub.org
Thank you for supporting this program and for supplying the pictures quickly. Ryan and Ken will be sending PMs as well to remind all, some may call us a pest with them but the calendar came out great the last couple of years and will be the same quality this year.
2012 - 2021 Club President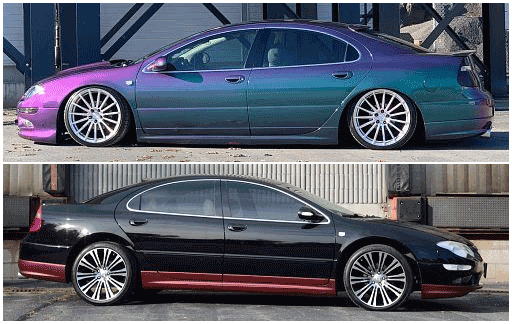 2002 Chrysler 300M Specials