I have an abundance of extra 300m parts lying around so it's time for the annual clean up:
Prices have been dropped slightly.
300m Special Seats, drivers seat has some minor wear on the bolster and front of the seat, I'd label it as (Good) the rest are in very good to excellent shape
Asking $100 o.b.o.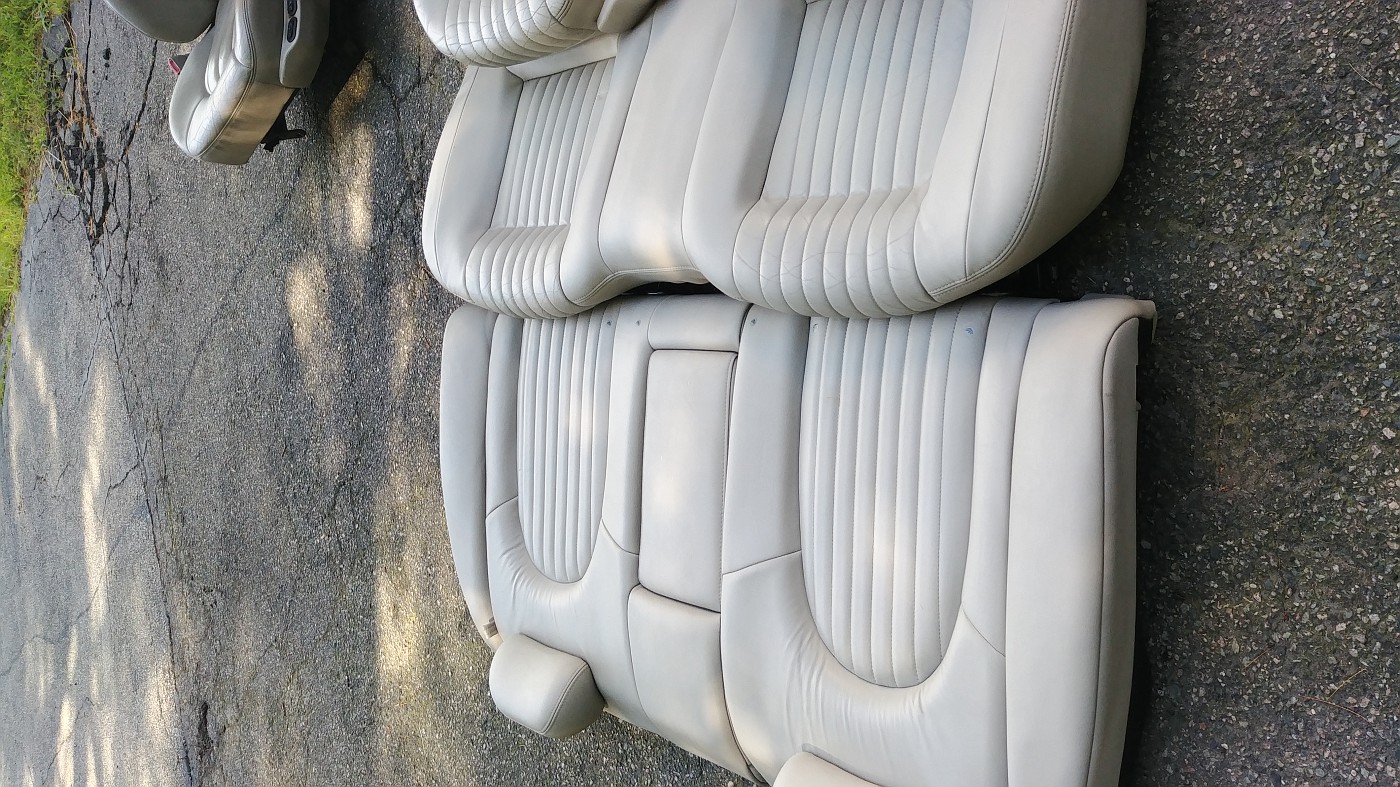 Special edition 150MPH speedo - Spare that I have no use for
Asking $40
I also have a set of newer rear tail lights and light taupe/dark taupe door cards that I'll be adding once I get some photos taken.
Other miscellaneous bits.