Looking to buy a pair of LHS headlights. Now these got to be in great great shape . 9/10 ....i Already have two pairs which I will try to clean as best I can again to see if I can make them.look new enough. Been even pondering on a new aftermarket set, but I'm afraid of their quality in dispersing light.....

Also these have to be the LHS style ones , they have housing projectors like the Special hid headlights, NOT the Concorde base style.



Sent from my moto g(6) using Tapatalk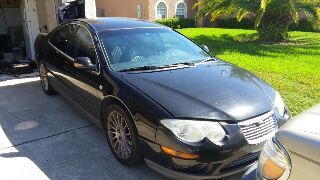 2002 Chrysler 300M Special ...151k (179k replacement engine) ....my dd.....
2001 Chrysler Lhs ... 181k ... her dd
2000 Chrysler 300m Base ... 135kk ... my all round "truck"