Free for club members and other lh enthusiasts (actually posted them on Craiglist for 75$) it's my light taupe perforated set from our LHS.
The driver seat has a cut and also the passenger seat (but you can really tell). The motors, heat elements etc all work fine. Replaced them.with a new to me set about a few weeks back......
Haven't cleaned the seats in probably almost a year so....they will probably look much better with just a good cleàning Back seat is LHS/Concorde , .
I'm in Jacksonville, Florida ...
Sent from my moto g(6) using Tapatalk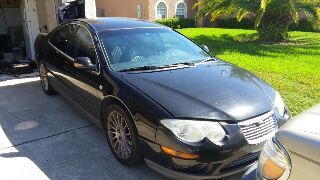 2002 Chrysler 300M Special ...151k (179k replacement engine) ....my dd.....
2001 Chrysler Lhs ... 181k ... her dd
2000 Chrysler 300m Base ... 135kk ... my all round "truck"