I am going to be switching up the engine bay in M-Pressive this winter and will be switching out the colored Billet Technology caps that have been on the car for a couple years.
They are red and are in perfect shape overall. I have applied a layer of JetCoat to them each spring and make sure they are protected from what little elements they see. The car sits in a garage and does not go out unless it is for a show.
I have the following pieces
Washer Fluid Cap
Coolant Bottle Cap Cover
Power Steering Cap Cover
Oil Fill Cap
Sigma Series Oil Dipstick
AC Port Cover
When I ordered these I went with the Sigma series which has the edges filed down to add more depth. You can see the silver edge on all of them, this costs quite a bit more to get done. The engraving was all set up to match the requirements of the car (oil weight).
If you were trying to buy all this it would cost about $375 on Billet Tech right now. They also take FOREVER to fill orders, this can be packed up and sent right away.
They are perfect, no issues at all and come with the little screws to hold them down. I can throw in the brake fluid cap and transmission dipstick that I painted to match since they do not make ones that fit our car. I will need to source replacements before I do this though.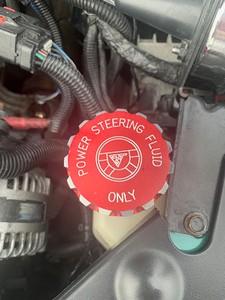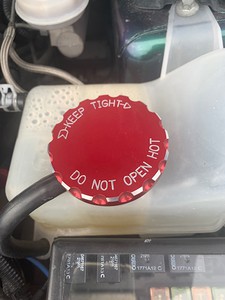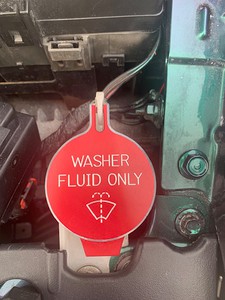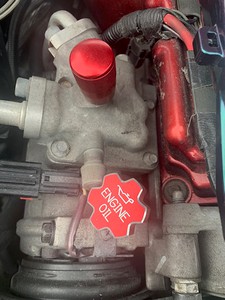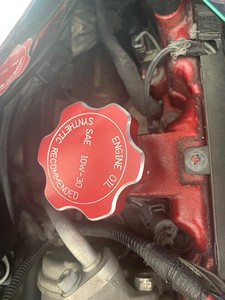 $250 shipped in the CONUS for these. PayPal as a gift (or you cover fees) or Venmo is accepted. I will ship these outside of the CONUS if the person pays actual shipping.
2012 - 2020 Club President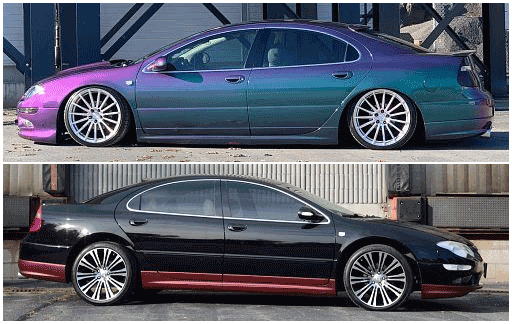 2002 Chrysler 300M Specials