Jimmy and I spent a couple of days over the last two weekends and stripped the car.
The Special bumpers are off, all wiring has been removed, and the motor and transmission are out.
My next step is to take a photo and list it on Facebook marketplace for pick up.

There are a bunch of miscellaneous small parts and pieces in the trunk, but they will go with the car unless someone speaks up.
If you want something, now is the time to reach out!

What I do have and will keep is hardware.
Any particular bolt or screw from the interior or exterior of the car is in a sorted box in my garage. Let me know if you need something!
2017-2022 Club Vice President.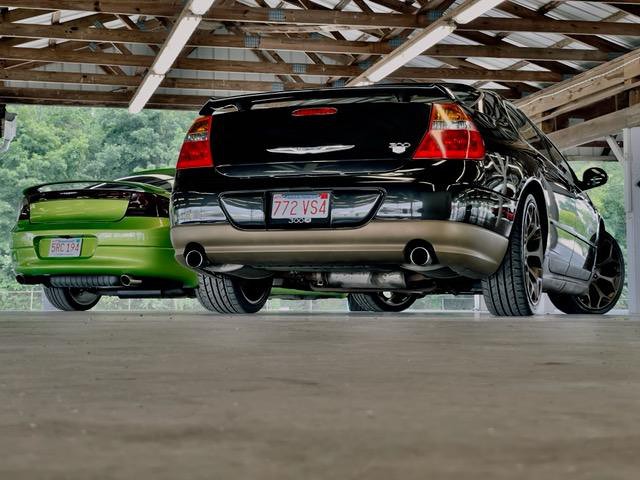 2002 Dodge Intrepid ES.

- 2021 Ride of the Year - An Honor!
2004 Chrysler 300M Special. || 2009 Dodge Ram SLT. ||

2000 Dodge Intrepid R/T.

|| Boomerang 04 Chrysler 300M Special.


1969 Plymouth Satellite Wagon.

||

1969 Dodge Coronet 440 Coupe.


Ashley's: 2015.5 Volvo S60 Drive-E Plat. || Mom's:

2003 Chrysler 300M.
Past: 2001 Intrepid SE. || 2001 Concorde LXi. || 2002 300M Pro Am. ||

2004 300M Special.