I am looking for a bunch of 300M parts. I can't seem to locate them in good shape near me and I am hoping the group can help me out with them. They are all going in M-Pressive so the condition has to be close to perfect. If you are on the fence about condition then it probably isn't going to work.
These parts were damaged during my adventure last year.

Driver front door light taupe speaker grill
Light taupe center console lid (leather)
Passenger red/white door lens, not the super clear version (no broken tabs)
Black windshield exterior side trim (both sides)
Driver and passenger upper weatherstrip (goes over doors)
Trunk seal
White door plugs (plugs go through them to the front doors) Both sides
Fender foam, goes between doors and fender (both sides)
White cladding clips (goes behind cladding) Need 10

Thanks in advance!
2012 - 2019 Club President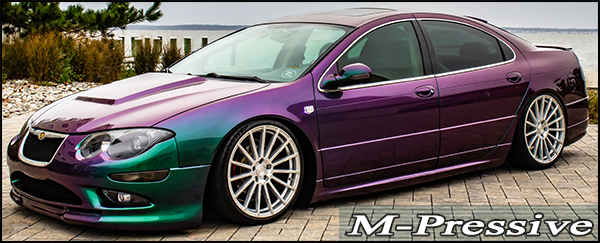 2002 Chrysler 300M Special
Slightly Modified