since I've decided to not put any more money in my 300m, I will selling any parts that will not transfer over to my Dodge Intrepid. As I come across parts that are no longer needed, I will be posting them. There may be more later on, but this is what I have pics of at the moment.
at this moment I will sell to who gets money to me first, I prefer not to hold parts as they're taking up valuable
Prices do not include shipping. I will ship anywhere as long as its paid for by the buyer.
Payment through Paypal. sent as friends/family. or cash if parts are picked up.
Items 1&2
300m Dark Slate Winged Clock Bezel and Winged Clock --SOLD!
Item 3
71.5 MM Bored Throttle Body--SOLD!!
Item 4
300m Radio bezel with small "winged" emblem glued to it. --20.00
Glued the emblem to it, I don't want to remove it, so i'll sell it and replace it with a blank piece later on when I do the dash swap.
*NOTE* the ATC and Billet Knob are not coming with the bezel
Item 5
Dark Slate (ProAm) Cluster Bezel --20.00
This came on a Dash I got for my 300m a while ago. I no longer need. The ProAm silver trim has a couple dimples but its in really good shape. I tried to get a picture of the dimples, but I could not get it as they are that small.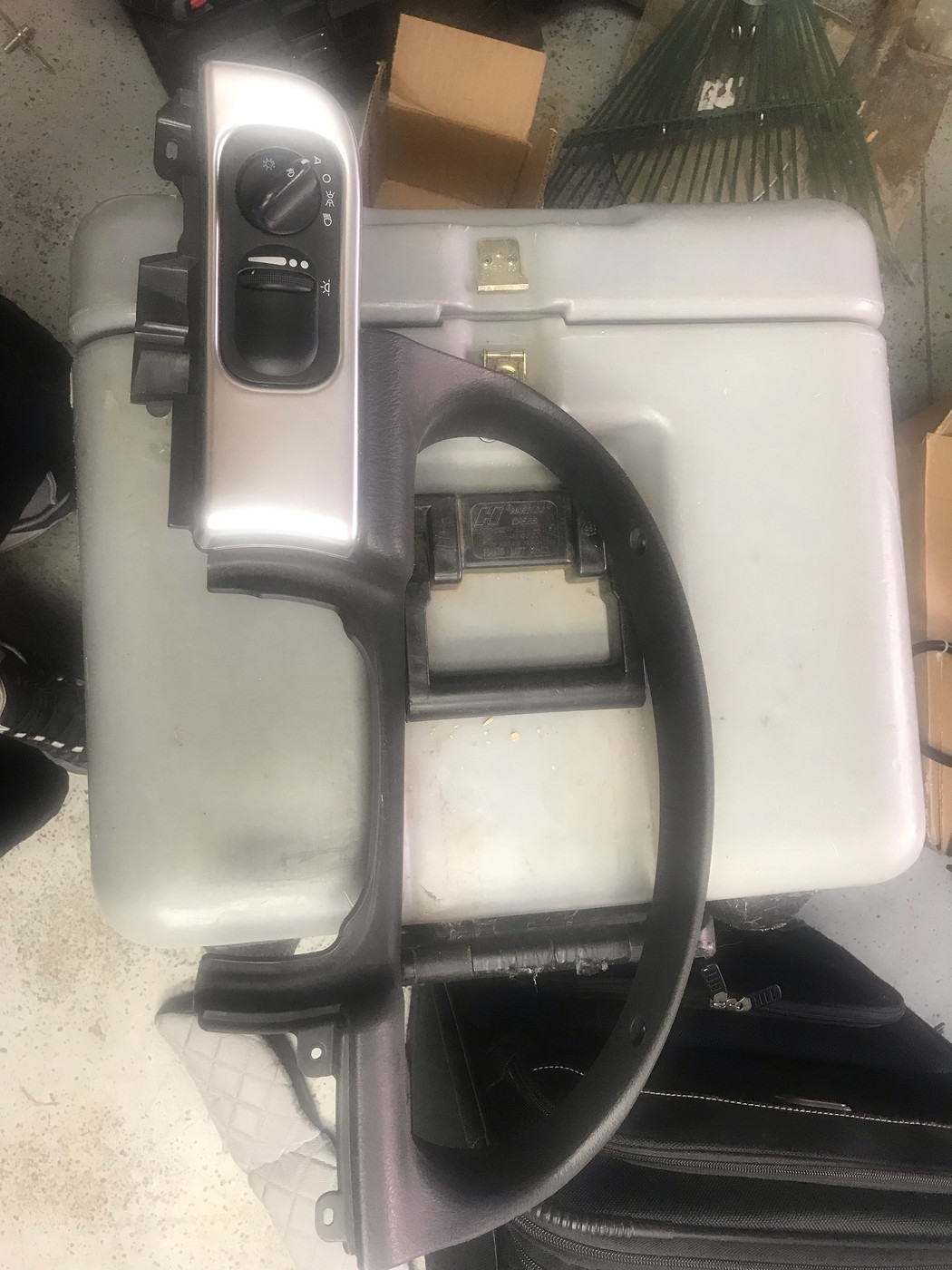 Item 6
Puttstick --30.00
it turns your cruise control buttons into shift buttons. I believe its designed for the early M's.
Item 7
Billet 300m grille insert --
PENDING
got this and never used it, it will need cleaned up and repainted/powder coated
Item 8
LHS trunk inner strap --SOLD!
Item 9
300m Special Badges --20.00 as pictured 40.00 if you want the plenum badge
I have a plenum badge too, but its on my plenum on my Intrepid. I can pull it off and let it go too if wanted. It'll cost ya though... lol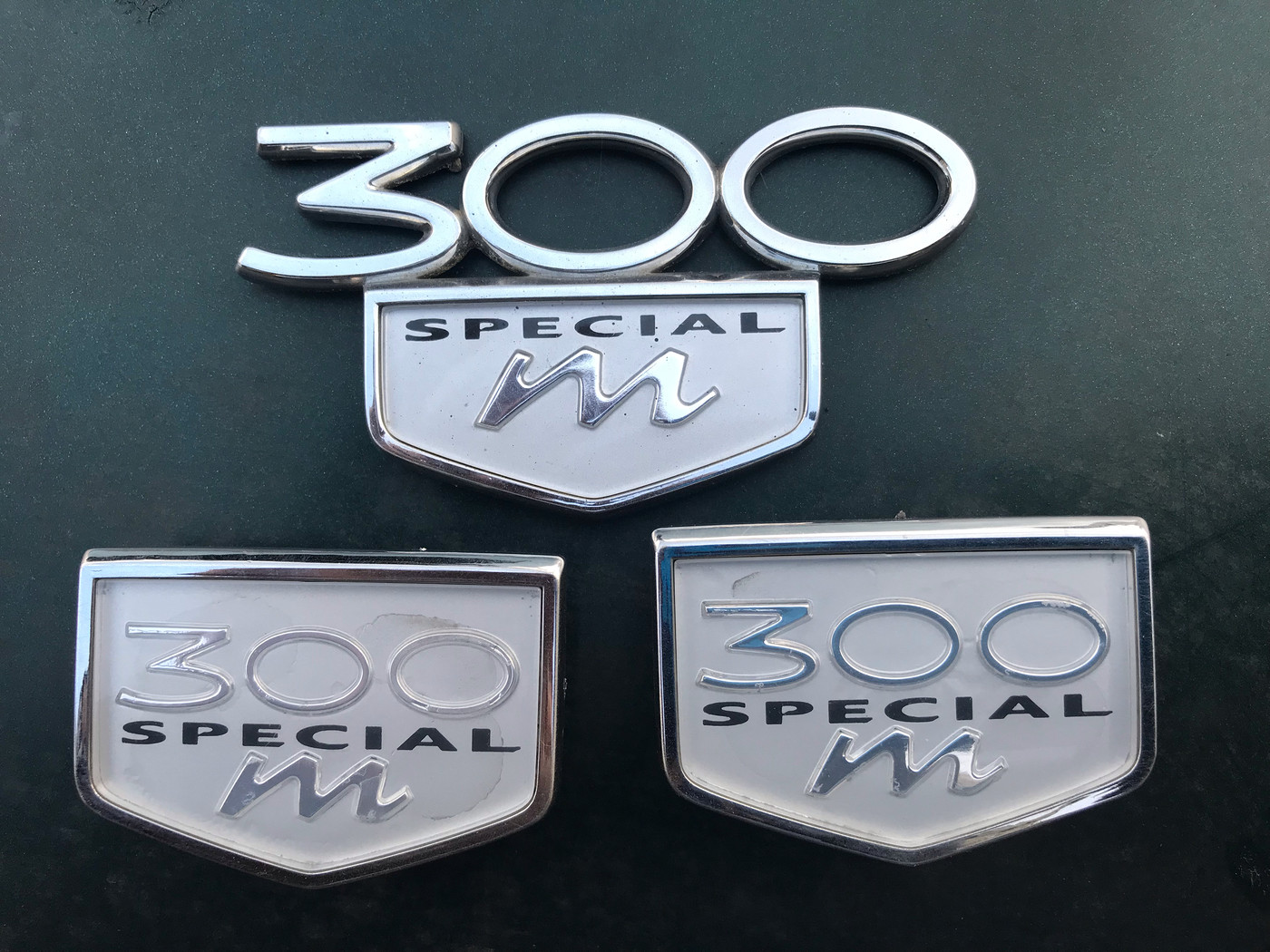 Item 10
Mopar 300m Trunk Liner
PENDING
I bought this from Craig years ago for my car. I can't use it so its going too.
I did cut a few slits for my amp power/ground cables to pass through it and keep the wiring extra clean. It really has no bearing on the liner doing its job. It will be cleaned up before shipment. there is a pic of the cuts I made too.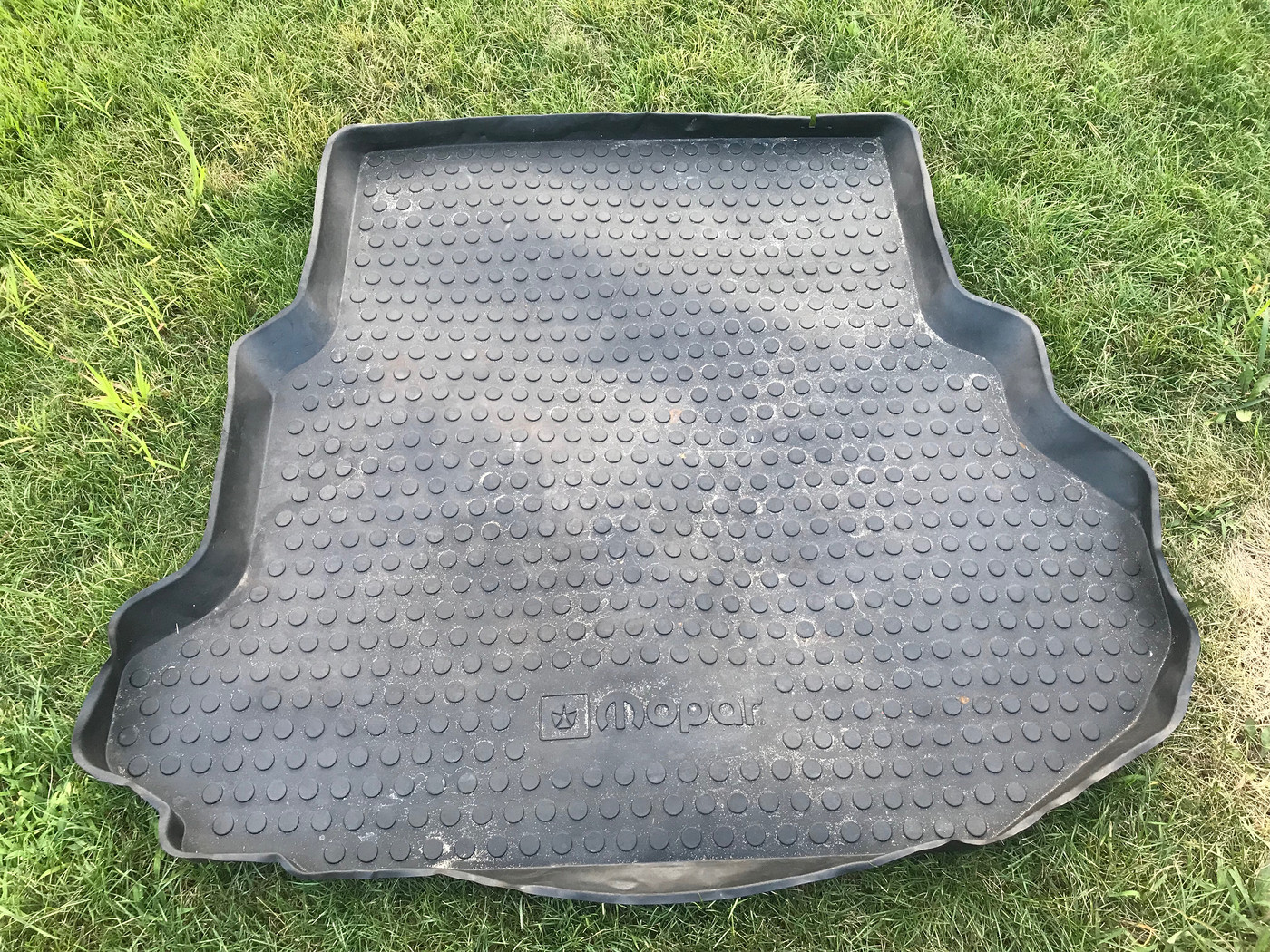 Item 11
Dodge Neon SXT trunk spoiler -- 25.00
Had this on the car and liked it. it was different, but it would look terrible on the Intrepid
its actually painted with spray paint, so it will need sanded/painted if purchased.
Item 12
Passenger side Black 300m Special mirror --
SOLD!!
Got this some time ago, it appears as it might be glued at the base. I cannot confirm that as I have not tried to fold it. Its in good looking shape .
Item 13
Agate Door Lock knobs with Indicator Triangle --20.00
These are getting rare, I just don't see them anymore.
Item 14
1999/ early 2000 Mopar Crank Sensor--20.00
it is used (maybe about 3 months). its out of the green car.
Item 15
300m Sight Shield-- 30.00
got it from the yard to replace mine but I no longer need. There are no breaks/cracks. there is some writing on it from where ever.
Items 16 & 17
LED Flashing Relay --10.00
Modified DRL Module --SOLD
Got the Flasher for the car when running Switchbacks.
The DRL module is sold...
I will be adding to this list. Please keep an eye out!!



2016-2019 Club Secretary

- secretary@300mclub.org
Board of Directors since 2015
99 300m PHP "SPECIAL" PG8, Rest IN Peace,
2004 Dodge Intrepid -Working on making it better
President's Award Winner ~Carlisle 2015
Most Custom Award- Indy 2016
September 2016 Ride of the Month
September 2018 Ride of the Month


2018 Ride of the Year