After years of talking about making a big brake kit with others in the club, I am going to attempt it
I bought set of spindles off of eBay and a set of Cadillac XTS calipers as well. They were made by Brembo.
Going to get a band saw to cut the ears off the spindles in the next couple weeks.
Next up is a set of rotors from a Magnum AWD and then it is time to mock it up.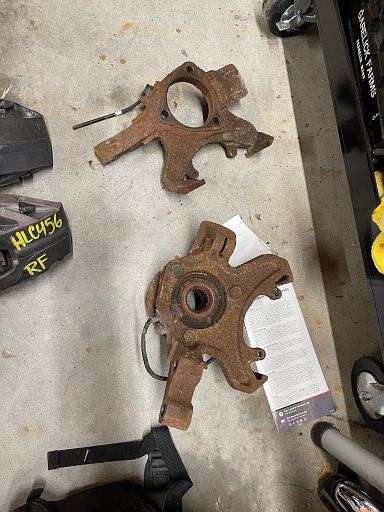 Hosted on Fotki
Hosted on Fotki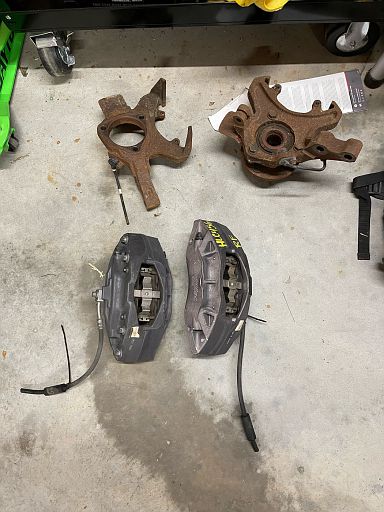 Hosted on Fotki
2012 - 2023 Club President
2002 Chrysler 300M Special

The Fleet
2002 300M Special (M-Pressive) | 2002 DSB 300M Special | 2003 Graphite 300M Special | 2017 Dodge Charger Daytona 392 | 2023 Ram 2500 Limited