I found a great example of what can be done to clean up a dirty engine bay while I was browsing Autopia today. Check out this thread at:
http://autopia.org/forum/showthread.php?t=72358
It's on an Acura Integra, but that doesn't really matter. He did a great job and he gives basic details how he accomplished it.
Just to hijack a coupe of pics as examples:
Before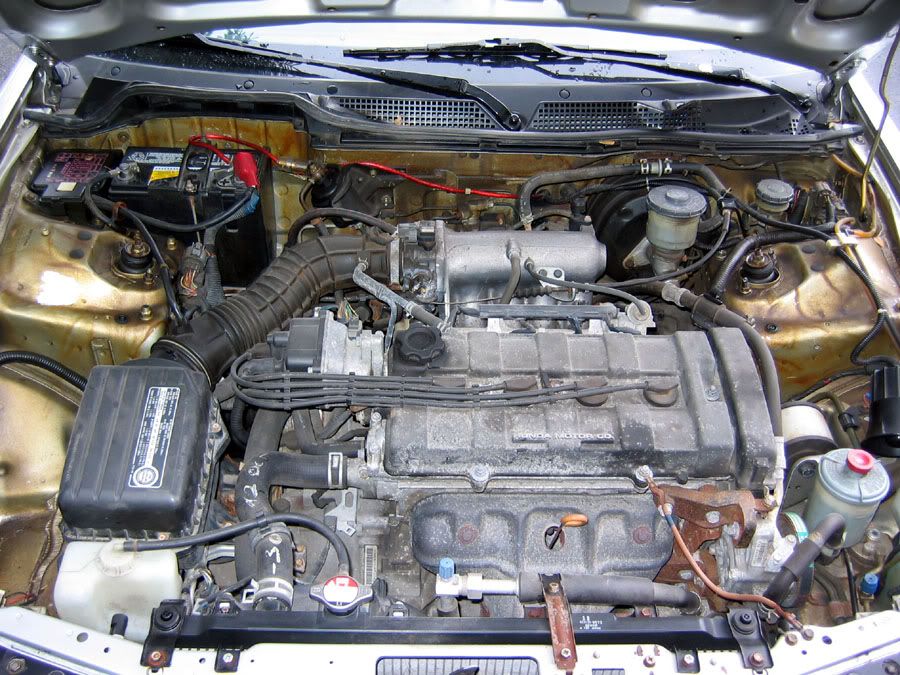 After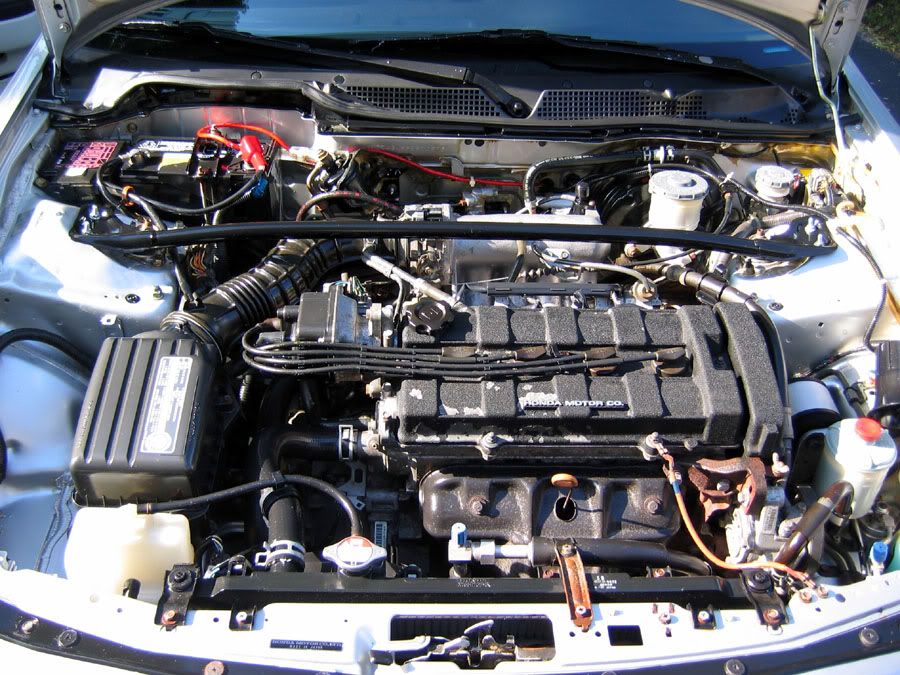 Dave