I cleaned my engine using only Simple Green Pro and a can of CD2.. plus a water hose.
This is the best before picture I have:
I first cleaned it twice with Simple green (My engine was filthy). Spray the whole engine and let sit for a a couple minutes. Then hose it off and turn the car on and let it run for 20-25 minutes. Repeat if engine is still grungy.
This was after the simple green: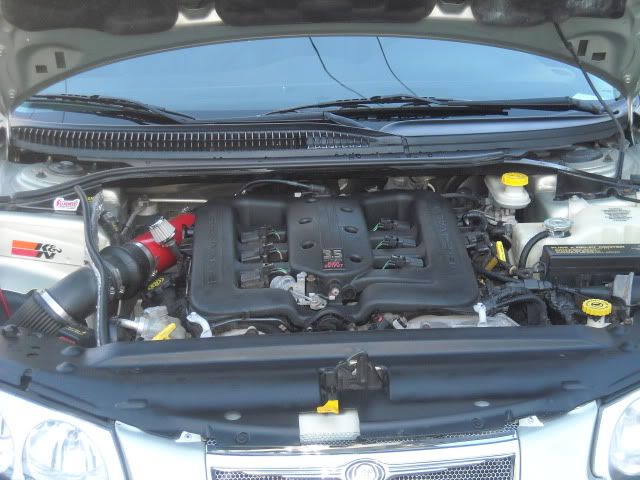 I then waited till the next weekend to do CD2, I don't think you have to wait, I just like to be sure. I sprayed the entire engine with the stuff, everthing except the exposed filters, I covered those. It also says not to let the stuff get on your belts.... I did and it seems ok, I did wipe it off though. After covering the engine, follow the directions and let sit w/ hood open for 20mins. I then shut the hood and the car run for 30min, checking periodically for unusual sounds and the sort.
This is what I came out with..... very happy!!!!!
I also have a pic of a few days later, but the batteries died in the cam. I will post it shortly, looks exactly the same as above.