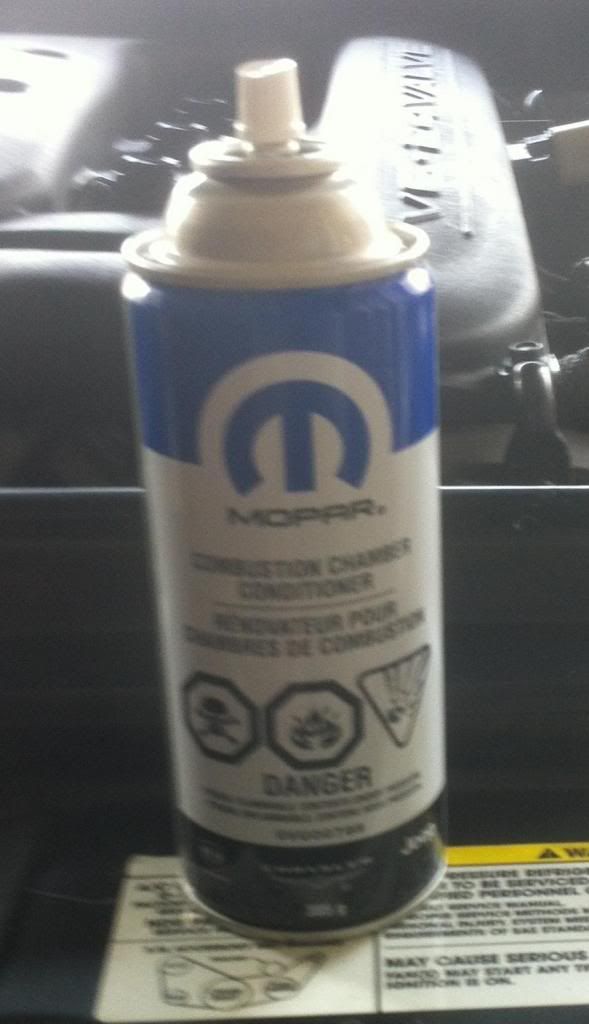 Engine has developed a bit of valve lash ticking, so with that in mind I decided to try my luck with a little upper combustion chamber de-carbonizing, maybe its my lucky day and it fixes the ticking.
I applied the whole can of Mopar's Upper Combustion Chamber Conditioning as per instruction, but instead of spraying it into the throttlebody I disconnected the brake vacuum line and sprayed the chemicals in that way.
After letting it soak for a couple of hours (on the can it said 3-4 hours) I revved the engine gently between 1000-3000 RPM and then took the old girl out for a spin.
Well the tick is still there, can't really tell if the engine runs any smoother, but the thing that stumps me, there was no smoke coming from the exhaust. I have seen the seafoam videos on YouTube and was fully expecting to see my car turn in to a smoke machine.
Did I screw something up? Anyone else use this stuff and not have any smoke coming from the exhaust?
(#1904) VBD April 08, 2003