I asked this question as a hijack in another post, and nobody replied. Could be that noone saw it, or that none of you have had any experience. I have been investigating Copart recently because I'm probably going to be buying a car for my soon-to-be-18 year old son. Believe it or not, he doesn't even have his license yet, but he graduates in June and will not be going to college. It's a long story ...
I want to pick up something very cheaply because it's likely the car/truck will be trashed by him because he has no focus and no concept of responsibility. Before you get too "judgy," my wife and I adopted this kid from the foster-care system about four years ago. That's part of the story.
So, my thought was to look only at vehicles with good titles. My son is taking auto body in tech school, so (if the car has any body damage) he may be able to do some of that work himself ... if only we had a garage to work in. Well, I guess my question is why would a vehicle be at Copart if it's not been totaled by an insurance company. My son would like a pick-up, and here are a couple of examples:
http://ww2.copart.com/us/Lot/15487745?s ... 1967931774
http://ww2.copart.com/us/Lot/35732354?s ... =511115750
One says it is a donated vehicle, and I have seen a few of these. Does that mean the charity it was donated to sells it to Copart to liquidate, or would it be a consignment sort of thing? Anything that anyone could share about their or someone else's experience would be very helpful.
Thanks!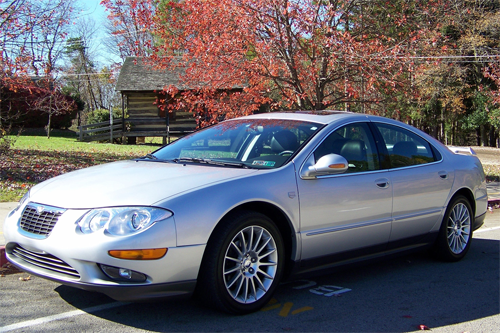 Awarded "Most Original - Superior Showroom Condition" at Carlisle 2016
#1 - 1995 Intrepid base (bought new)
#2 - 1999 LHS
#3 - 1999 Intrepid ES (3.2L)
#4 - 2004 300M (InfernoRed)
#5 - 2002 300M Special