Our recent virtual car show in honor of John was a great success and I thank everyone for taking the time to participate and vote.
We wanted to do one more thing to honor John each year.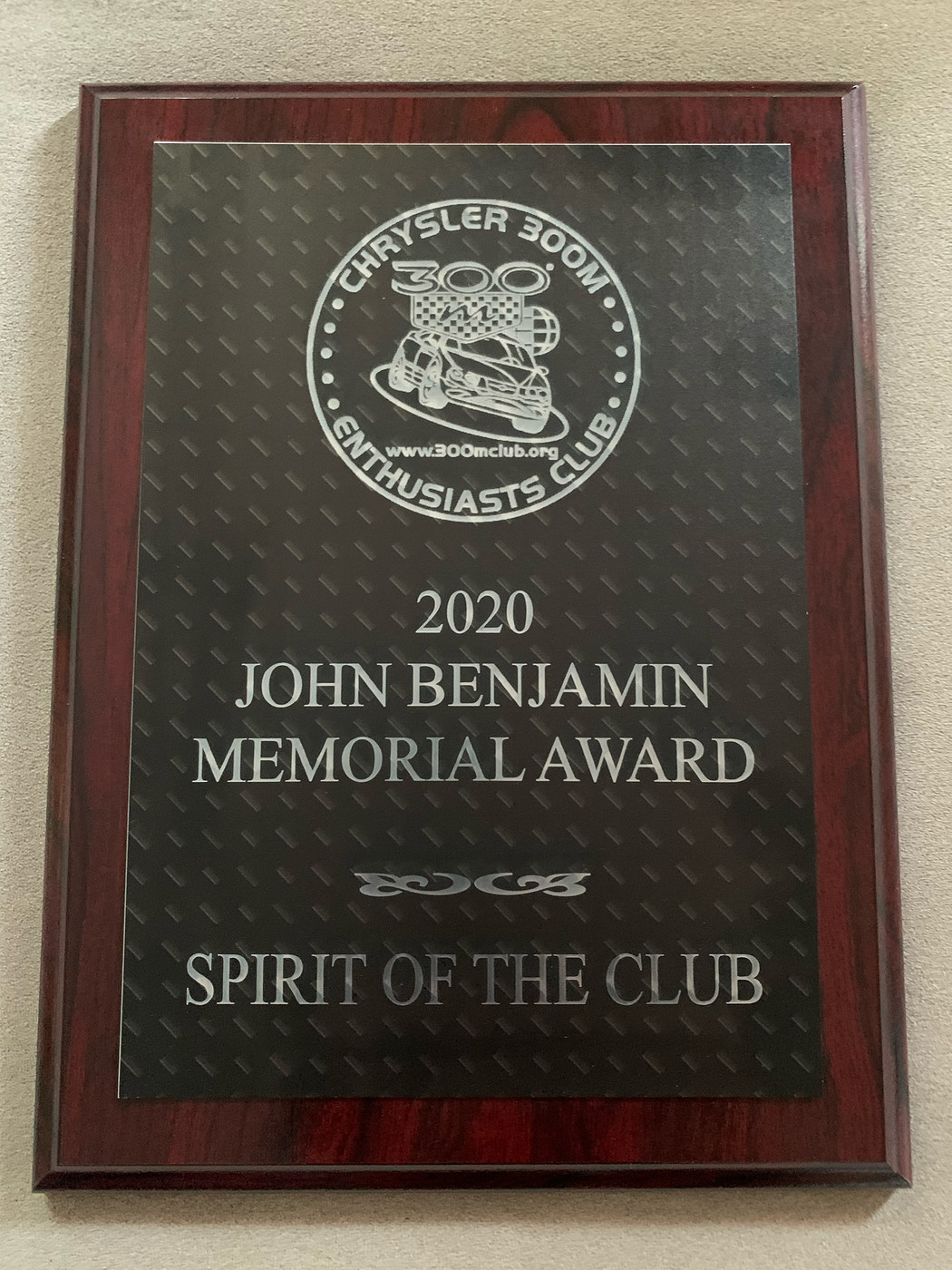 The John Benjamin Memorial "Spirit of the Club" award!
This award will be given out yearly to a member that goes above and beyond supporting the club and it's members. A person that values the friendships and feeling of family just as much as the car!
I am honored to present the 2020 award to Robert Day (FIREM)!
Bob and John very much viewed the club in the same way! Bob has offered his house, his garage and his extensive knowledge of these cars to a large number of members over the years. He is always willing to help and you rarely see him in anything other than a club shirt of hat!
Thanks for all you do Bob and congrats on being the inaugural winner of the John Benjamin Memorial Spirit of the Club award!
2012 - 2022 Club President
2002 Chrysler 300M Special