I'm tracking a suspension noise in my 2004 Special for which I cannot find the source.

When I stop the car from a slow speed, I get a distinct "pop" noise and pop/thunk feeling from the driver's side.
It does not occur when stopping from a higher speed.

I thought this may have been a bad outer tie rod end, so I replaced it (both sides).
Unfortunately replacing the outer tie rod end didn't fix it.

All of the following components have approximately 25k miles or less on them (covering driver's side only):
Front strut, Moog Special Replacement Spring, strut mount (OEM), strut isolators.
Lower control arm.
Strut rod and bushings.
Sway bar link.
Sway bar bushing.
Inner tie rod bushing ( both new in August).
Outer tie rod (brand new).

I also checked the driver's brake caliper and it is firmly mounted.

So I'm stumped as to what it could be other than something that has failed prematurely or I guess the wheel bearing, though I've never heard a bearing make this kind of noise, or subframe bushings, but they appear to be in good shape.

Any thoughts?
2017-2022 Club Vice President.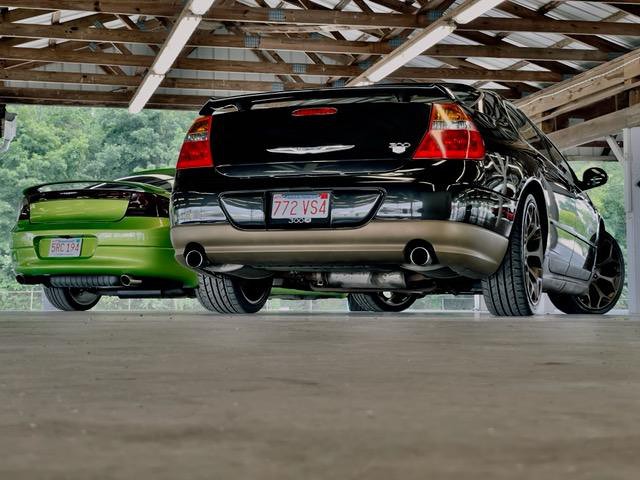 2002 Dodge Intrepid ES.

- 2021 Ride of the Year - An Honor!
2004 Chrysler 300M Special. || 2009 Dodge Ram SLT.


1969 Plymouth Satellite Wagon.

||

1969 Dodge Coronet 440 Coupe.


Ashley's: 2017 Ford Fusion Energi. || Mom's:

2003 Chrysler 300M.
Past: 2001 Intrepid SE. || 2001 Concorde LXi. || 2002 300M Pro Am. || 2004 300M Special.