sparky99 wrote: ↑May 15th, 2022, 7:42 pm So, can we get some kind of head count on this? I really would like to do a day trip if possible. I'd think it would be easier for a head count as to who and when.

1. Robert Waikel -Carb day? Maybe Saturday? which is better?
Still working on final times..........
Darlene and I are planning to arrive sometime Thursday
We have Tickets to "Carb Day" Friday.
We will be at the track, Defiantly stopping by John's Bricks and take some time to reflect on the great times we had in the past at this place. Mud Flap's will be consumed no doubt along with a Landshark or 2. Will also be reaching out to Barb and family, hoping to share some hugs ( some tears likely)
Along with final race practice from 11:00-1:00 is the Pit Stop Challenge from 2:30-4:00. If you have never seen this it is pretty neat. Teams line up for a Modified Pit Stop and it is very competitive.
There is also a concert from 4:00-6:00 that we have no real interest in.
Saturday: Track is quite......Legends Day, Drivers Autograph session and drivers meeting. (No plan to attend)
There is the Festival Parade downtown Indy that we plan to attend. Meeting relatives for breakfast and gettina a spot on the parade route. This will be a first for me so I have no real Idea, other the You Tube videos of the event.
Sunday: RACE DAY!!
Member #437
FIREM
235235+ miles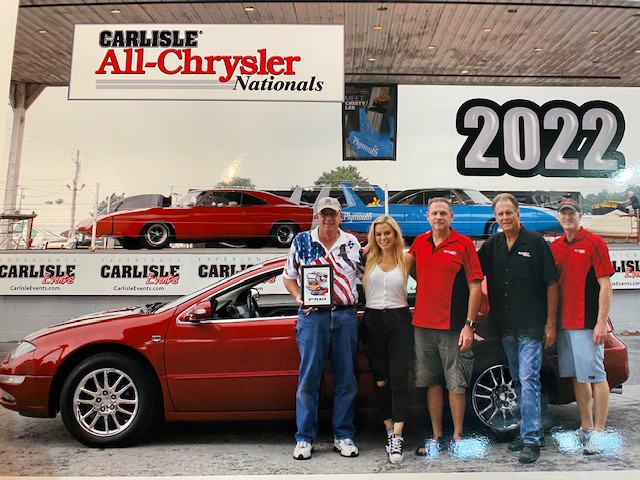 Club Secretary Serving on BOD for 15 Years "Fotki Captain",
25 Years of the LH
http://www.300mclub.org/home/history-of-the-lh/
20 Years Club History
https://www.300mclub.org/20th-anniversary-of-the-club/
20 Year Celebration of the Special
https://www.300mclub.org/20th-anniversa ... m-special/
Other Projects:
viewtopic.php?f=60&t=36818